1st Annual Spirit of Texas Winery
Photo Contest
Don't miss out on our 1st Annual Photo Contest!
Call for Entries
You're invited to enter our 1st Annual Spirit of Texas Winery Photo Contest. Since we've opened, we have loved the many photos that we have been tagged, mentioned, messaged and emailed in front of our i love you & wine so much wall. So for our 1st Photo Contest, we're looking for photos in front of our wall. Can't make it? There are many tools and apps that allow you to change the background of a photo (see below – please send us any tips that we can add to help others).
How to Enter
To enter, email your caption (25 words or less) and photo as a high resolution attachment to: wine@sotwines.com
OR
via a Facebook wall post with your caption (25 words or less) on our profile or through a private message to our page: https://www.facebook.com/SOTWines
OR
via Instagram by tagging our profile with your caption (25 words or less) and using the hashtag #SOTWinesPhotoContest in a post or through a Direct Message to our account: https://www.instagram.com/sotwines/
The Prize
The team favorite will be the featured photo in a 30" x 40" canvas print that will hang in the winery. The favorite photo will also receive a 16" x 20" canvas print of their photo or a 'i love you & wine so much' t-shirt.
How Many Winners?
One, to be announced on July 6th, 2021. Entry deadline is June 30, 2021.
Criteria of Judges
We will be looking for the best picture/story combination. All submissions must have the i love you and wine so much wall in the background. You can download the wall image HERE. The quality of the picture counts too.
Helpful Editing Tips
For Microsoft Office users, here's an easy way to remove the background from a photo (Link). We then used Microsoft's Paint 3D to combine the photo we removed the background with our Wall background.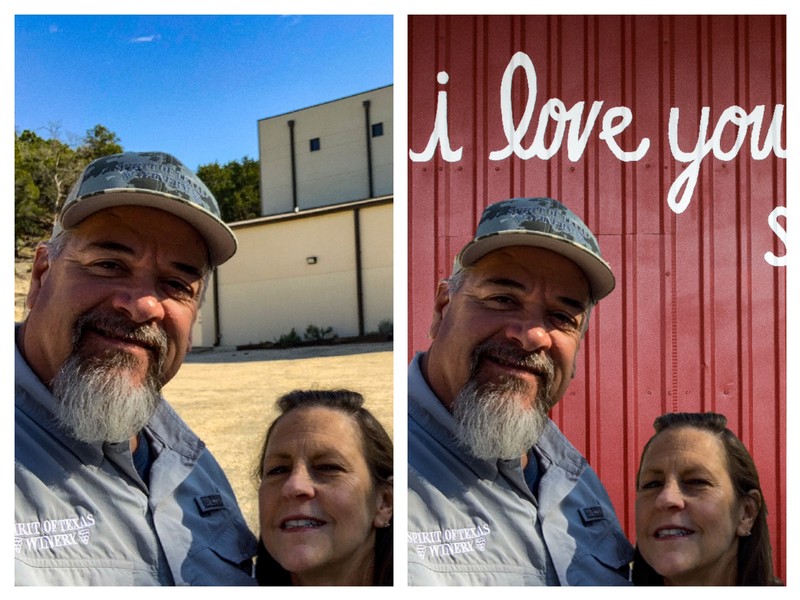 For additional information, call the winery at 325-455-3232 or contact us via email at wine@sotwines.com.
Rules
All participants MUST be 21 or over. Contest prizes cannot be awarded to an employee or family member, retail licensee, or wholesale licensee. "Family member" includes a spouse, parent, sibling, child, son-in-law, daughter-in-law, and all lineal descendants, including those by adoption.
Limited to three (3) photo submissions per person/family
We reserve the right to Accept or Reject any Submission
**All submissions become property of Spirit of Texas Winery.