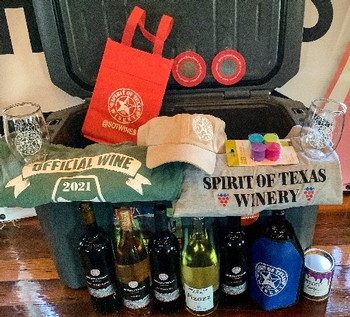 Contreras Raffle
50 raffle tickets will be sold. All funds collected will go to Officer Contreras. Tickets are $20 each. Complete listing of items is below the image.
The drawing will be held at the winery on Monday, November 15th at 8:00 pm.
This is for pickup ONLY, it can't be shipped.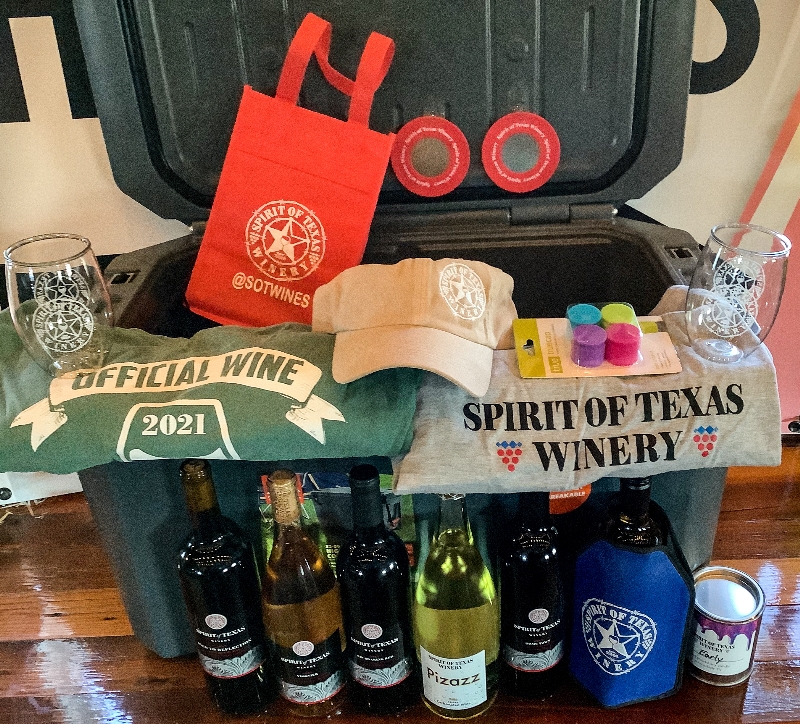 Bundle List:
52 QT High Performance Insulated Cooler $200
2019 Aged to Reflection
2019 Viognier
2019 Rip Roaring
Pizazz
2019 Home Town
Peached Up
Official Wine Taster t-shirt
Spirit of Texas Winery t-shirt
Spirit of Texas hand poured candle
Spirit of Texas Winery chino cap
Spirit of Texas Winery insulated bottle chiller
Spirit of Texas Winery 4 bottle wine tote
Truecap bottle stoppers
2 Spirit of Texas Winery wine glass covers
2 - Spirit of Texas Winery shatterproof glasses