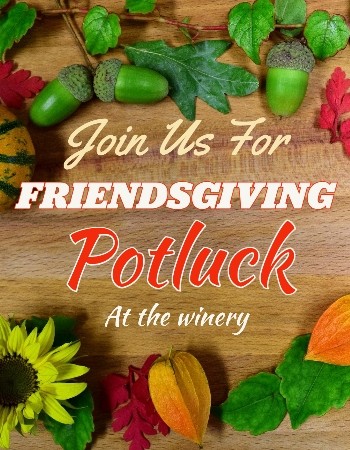 Friendsgiving21
We want you to know that we are grateful for your support this year. We would like to invite you and a guest to our Friendsgiving Potluck event on Wednesday, November 17th at 6:00 pm. We will be smoking 2 turkeys. You can bring your favorite side or sides to share.
Please RSVP by Monday 11/15 – Seating is limited
This is a BYOB event, anything you choose.