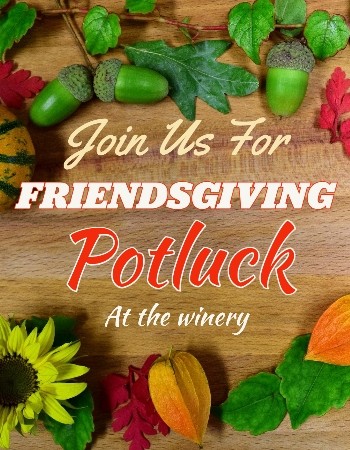 Friendsgiving22
We want you to know that we are grateful for your support this year. We would like to invite you and a guest to our Friendsgiving Potluck event on Tuesday, November 15th at 6:00 pm. We will be smoking 2 turkeys. Please bring your favorite sides/desserts to share.
Seating is limited
This is a BYOB event, anything you choose. You can purchase a bottle if you would like, we won't be able to do wine by the glass.
The first option is the select the number in your party. Then you can select which side/sides you're bringing. Of course you can call or email us with this information too.