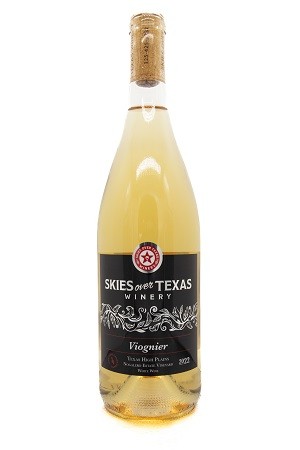 2022 Viognier
Dry White
Our journey with the 2022 Viognier began on a sunny day in August when the grapes were harvested, setting the stage for a remarkable white wine. Afterward, this exquisite varietal was aged for seven months in a stainless steel tank. What sets it apart is the infusion of untoasted French Oak chips during primary fermentation, creating the perfect harmony of flavors and an exceptional finish.
The moment you uncork a bottle of our 2022 Viognier, you're greeted with the enticing aromas of honeysuckle, apricot, and peach. This wine is designed to be shared with friends, perfect for those memorable moments. With your first sip, you'll experience a crisp acidity followed by delightful hints of tangerine, mango, and peach. Despite being a light-bodied dry white, it boasts a smooth and lingering finish, making it an ideal choice for those who typically favor red wines.
Food Pairing Notes: Our Viognier is a versatile companion, pairing wonderfully with a range of dishes. From roasted chicken and grilled fish to creamy cheeses, various pasta recipes, and dishes with creamy sauces, it's a crowd-pleaser. For those with a love for a touch of spice, try it with a flavorful Thai dish.
Wine Specs
Appellation
Texas High Plains AVA
Vineyard Designation
Nogalero Estate Vineyard