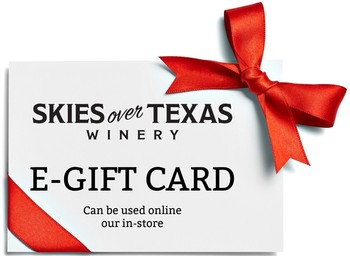 $25 E-Gift Card
If the E-Gift Card is for someone other than you, enter their email address in the Shipping Email Address field.
What You'll Receive
After you purchase the gift card, you will receive an order confirmation to your email regarding the gift card purchase.
What the Recipient Receives
They will receive an email stating that you purchased a gift card for them.
This email will include a message (if written) as well as the unique gift card code that they can use instantly to purchase from the website or in the tasting room.